Happy Valentine's Day!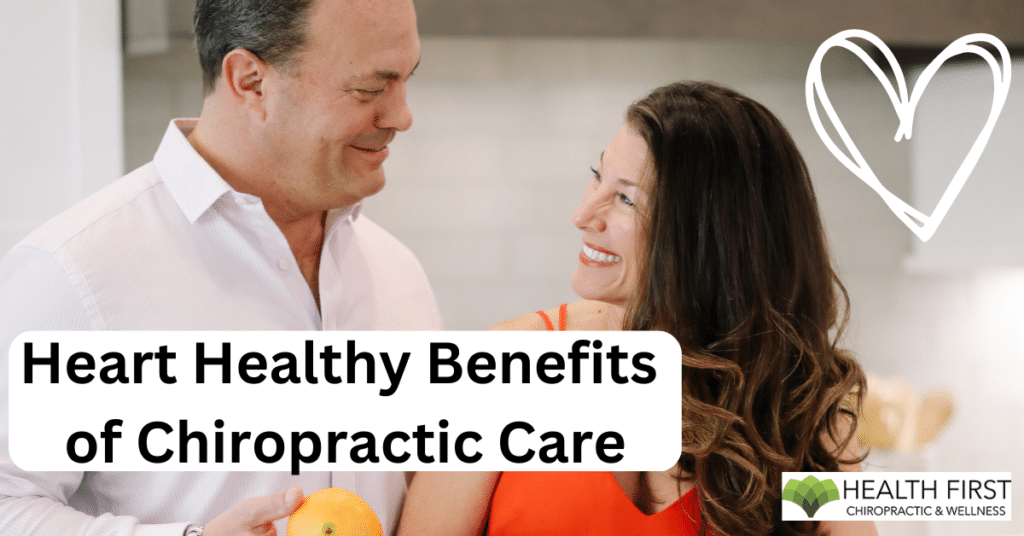 We know that it is important to take care of our hearts, just like it is important we exercise on a regular basis and eat a healthy diet. Did you know that chiropractic care can also help your heart health? The nerves that innervate the heart come from the thoracics (think your mid-back). Chiropractic care helps to keep these nerves free from interference, which helps the body to function optimally. 

Here are a few other heart-healthy benefits of chiropractic care!

1. Helps to Reduce Chest PainChest pain is one of the TOP reasons of hospital visits, even though a lot of chest pain is actually musculoskeletal in nature – which means that a lot of chest pain issues can be resolved with a simple chiropractic adjustment!
2. Reduces Blood Pressure
High blood pressure, which is also known as hypertension, is one of the most common problems people experience. This can put a lot of stress on the arteries, veins, and chambers of the heart. When chiropractors perform an adjustment on the very first vertebra, also called the Atlas, this helps people reduce their blood pressure. 

3. Protect the Nerves of the Heart
The nerves that control the heart are controlled by the Autonomic Nervous System (the involuntary system) and they exit the spine in the mid-back/thoracic area. They are referred to as autonomic because they send signals on their own. At the same time, you also need to protect them. Chiropractic adjustments can protect the nerves that innervate the heart (and the rest of the body!)
These are just a few of the many reasons why chiropractic care helps people protect their hearts. If you see a chiropractor on a regular basis, you can treat and prevent cardiac issues that would otherwise lead to serious medical issues. Give us a call or visit the link below today to schedule your visit to keep your nervous system functioning at 100%! We're here to help!